San Jose –


fire sprinkler maintenance
Some of the properties we SERVICE in the Silicon Valley…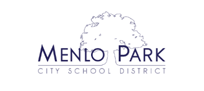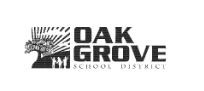 Fire sprinkler systems require regular maintenance to maintain their effectiveness
Fire sprinkler systems have been the most effective form of fire protection for decades, but to maintain their effectiveness, all fire systems here in San Jose must be inspected, tested, and maintained in accordance with the requirements of the National Fire Protection Association NFPA25 and the local Silicon Valley jurisdiction to ensure their effectiveness and compliance with safety standards
Norcal Fire Prevention prioritizes fire safety by adhering to the regulations set by the NFPA.
What is involved in fire sprinkler maintenance?
To meet the NFPA 25 requirements, several aspects of fire sprinkler system maintenance are necessary. These include sample testing, internal pipe investigation, ice detection, and other routine maintenance tasks that may not be commonly known.
Sample testing
Sample testing involves removing a representative sample of sprinkler heads from the facility and sending them to a certified UL testing lab for evaluation. This testing is conducted on standard sprinkler heads that are over 50 years old. And, yes, plenty of those do exist in San Jose. 
After the initial testing at 50 years, subsequent tests are conducted at 10-year intervals until the sprinkler heads reach 75 years. 
After 75 years, the sprinkler heads must be tested every five years. 
Sprinklers manufactured before 1920 need to be completely replaced. If your building's sprinkler system is relatively new, you are likely exempt from this type of testing.
Internal pipe investigation
Internal pipe investigation is aimed at ensuring that the pipes supplying water to your San Jose facility's sprinkler heads are free from obstructions or potential obstructions. 
According to NFPA requirements, this investigation should be conducted every five years on all fire sprinkler systems in San Jose. The objective of this test is to identify and remove any foreign materials in the pipes that could potentially obstruct the system. If obstructions are discovered during the investigation, an obstruction investigation must be performed, and the entire system should be flushed. As the piping system's interior is not visible, this test is critical.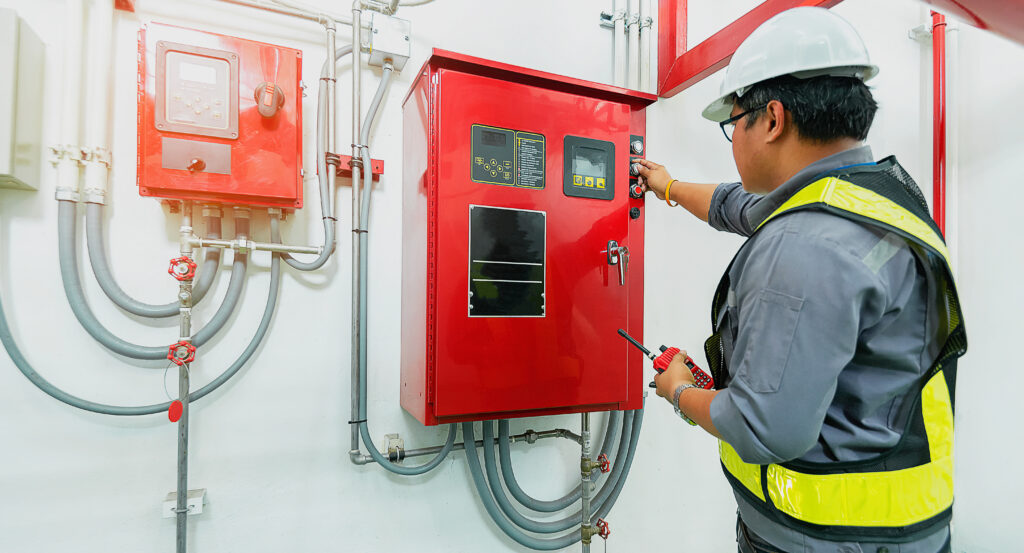 Smaller, more frequent maintenance requirements
In addition to these larger-scale maintenance requirements, there are smaller yet equally important tasks that should be performed on a weekly, monthly, quarterly, and annual basis.
Weekly tasks include inspecting control valves and dry/deluge system gauges. 
Monthly tasks involve inspecting gauges of wet pipe systems and alarm valves. 
Quarterly tasks include inspecting alarm devices, hydraulic nameplates, conducting main drain tests, and waterflow alarm tests. Annually, it is important to inspect pipe hangers and braces, sprinkler pipe and fittings, sprinkler heads, and ensure an adequate inventory of spare sprinkler heads. Lubricating control valves, cleaning the interior of deluge and dry pipe valves, and inspecting backflow preventers are also recommended. 
Annually, to prevent ice obstructions, the antifreeze solution in your system should be tested once a year before temperatures approach freezing. Additionally, any areas where sprinkler lines cross from non-refrigerated spaces into refrigerated areas should be inspected for potential ice obstructions annually. Fortunately, these obstructions do not happen often if at all in San Jose.
NOTE: If you also have fire pumps and fire hydrants on your commercial properties in San Jose, those too need regular testing & maintenance. 
California's maintenance requirements
Taken from the "NFPA 25, Standard for the Inspection, Testing, and Maintenance of Water-Based Fire Protection Systems" found on the NFPA website. These requirements apply to all commercial fire sprinkler systems in San Jose.
| Task | NFPA 25 California Edition |
| --- | --- |
| Inspect sprinklers in concealed spaces | If accessible by an opening, test every 5 years |
| Inspect spare sprinklers | Quarterly |
| Inspect pipe and fittings in concealed spaces | If accessible by an opening, every 5 years |
| Inspect hangers and seismic braces in concealed spaces | If accessible by an opening, every 5 years |
| Inspect gauges on wet-pipe systems | Quarterly |
| Inspect gauges on dry, preaction, and deluge systems | Quarterly |
| Inspect water flow alarm and supervisory devices | Never, test annually |
| Test vane-type and pressure-switch-type waterflow alarm devices | Annually |
| Test mechanical water flow alarm devices | Annually |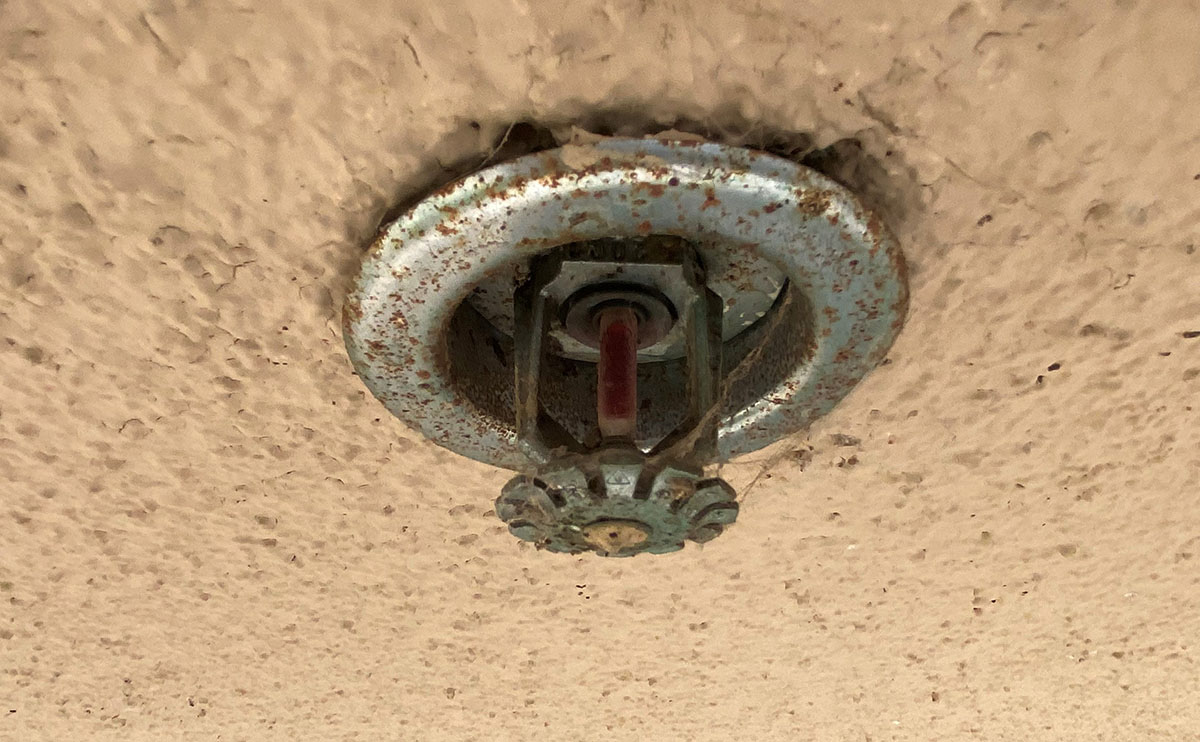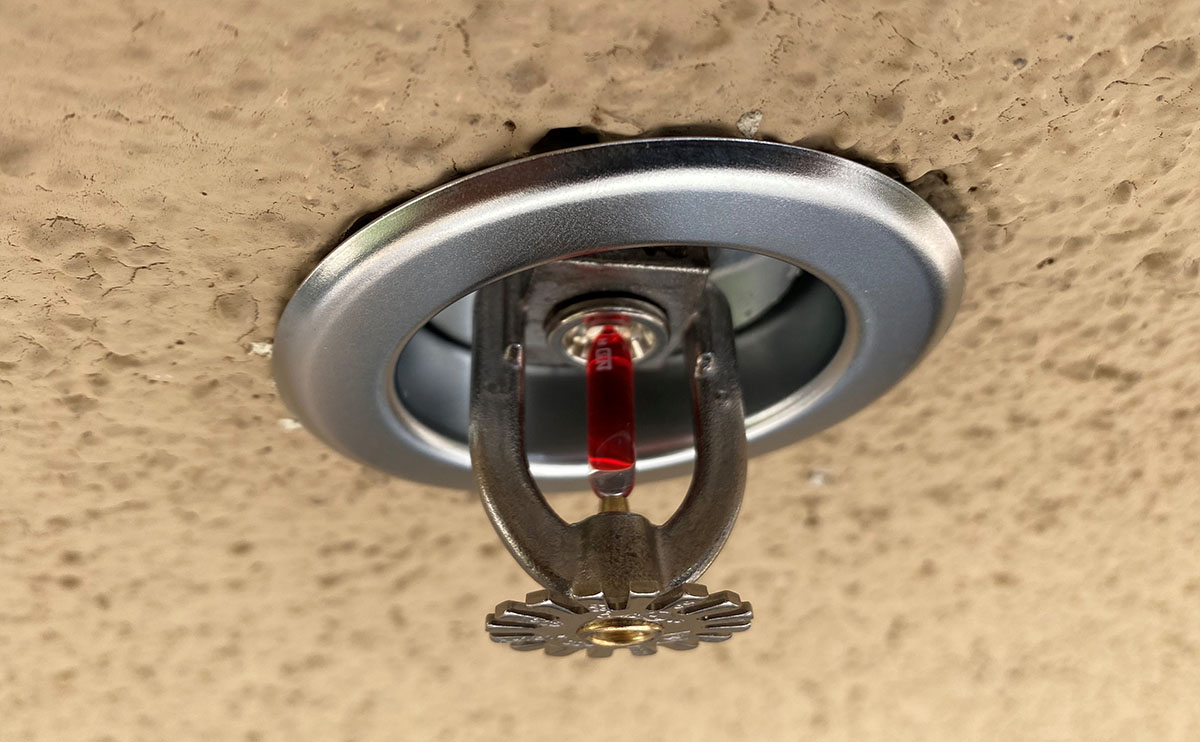 An ounce of prevention is worth a pound of cure
Proper maintenance of your fire sprinkler system in San Jose is crucial for the safety of your business, but also crucial to maintaining compliance with NFPA regulations. By following its guidelines and using the services provided by Norcal Fire Protection, you can keep your sprinkler system up to par and protect your facility and personnel from fire hazards.
Properly maintaining your fire sprinkler system can also help to protect you, the owner or landlord, against any accusations of negligence in a lawsuit should you or your tenants ever suffer damages from a fire. 
Norcal Fire Prevention provides full-service fire sprinkler solutions in San Jose, including design & installation, routine maintenance, repair, and more. If you're in need of any of those, don't wait until there is a problem or it's too late. Lives and your property are at stake.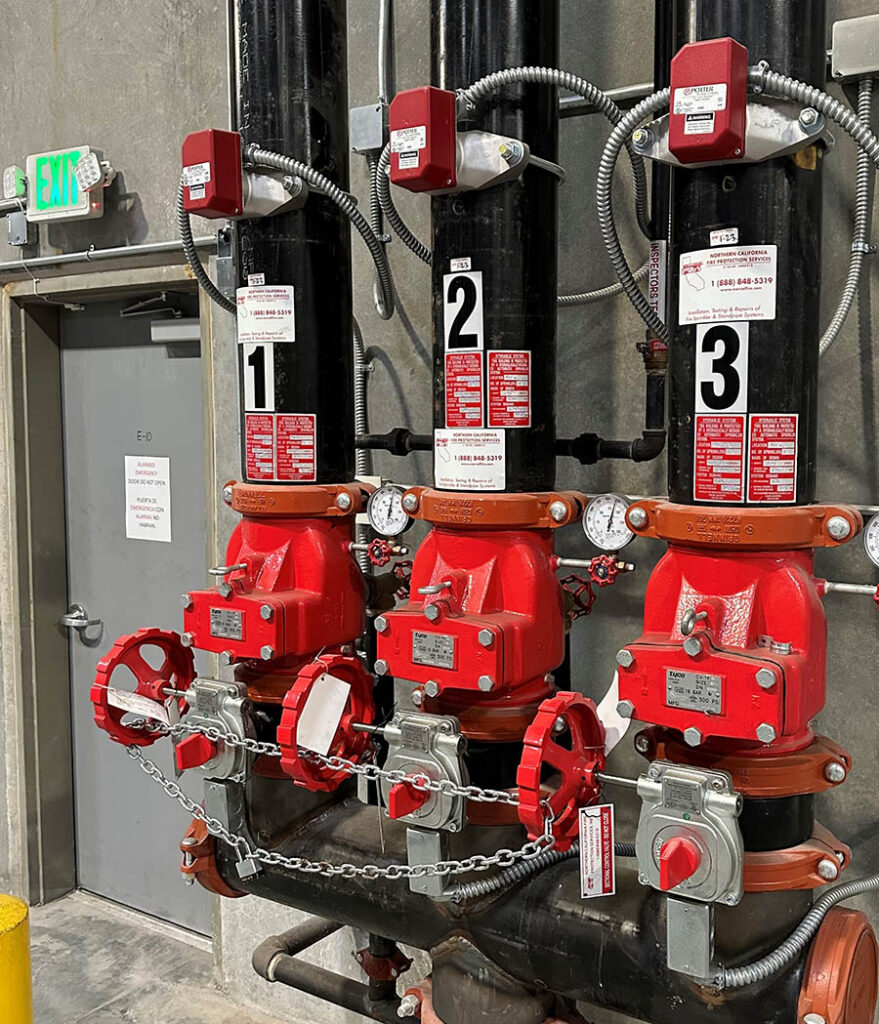 Silicon Valley's full-service fire protection contractor
San Jose
Campbell
Santa Clara
Sunnyvale
Cupertino
Mountain View
Palo Alto
Menlo Park
Redwood City
Morgan Hill
Gilroy
Salinas
Milpitas
Fremont
Union City
Hayward
San Mateo
Hollister
Meet Your Fire System Maintenance Team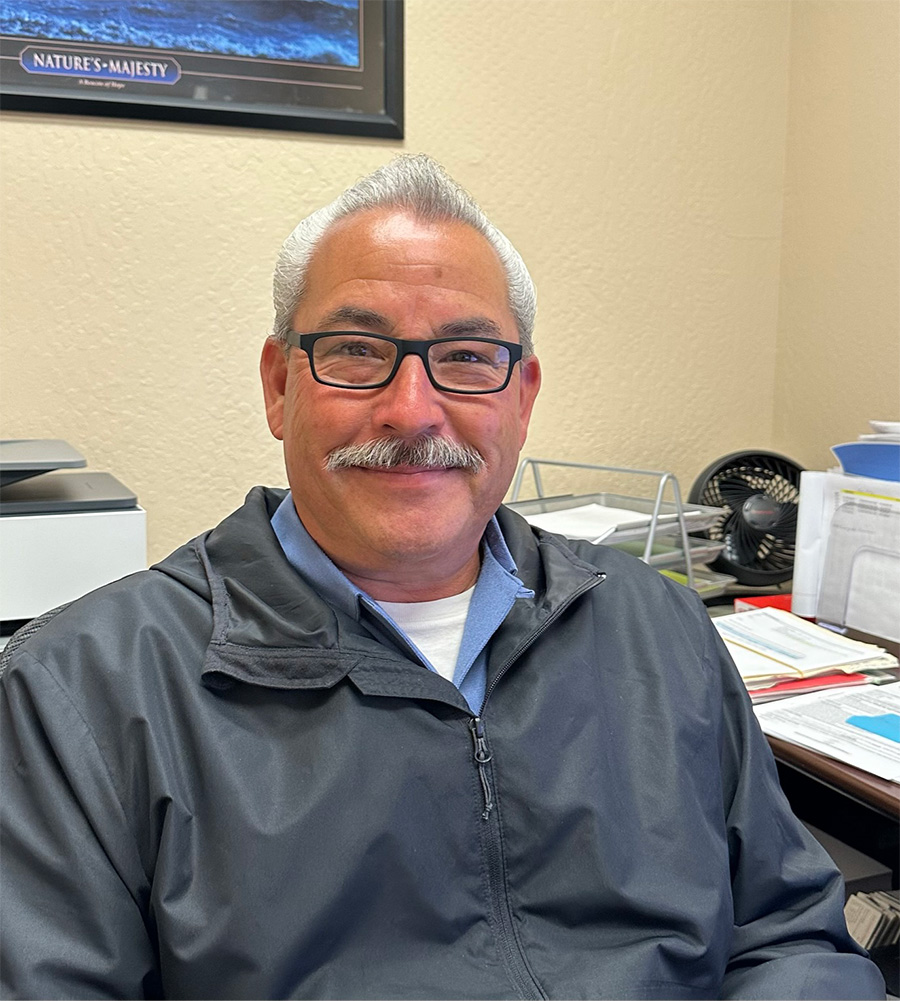 Eddie Rodriguez
Maintenance Estimator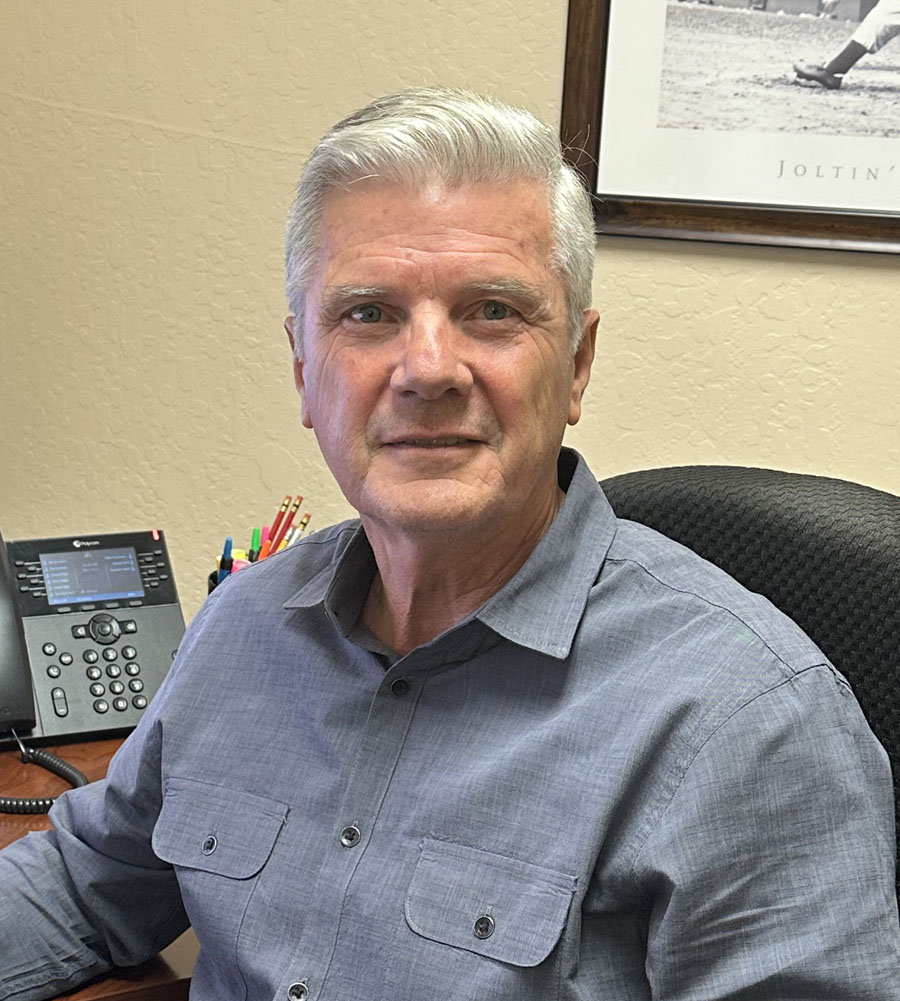 Keith Lovall
Maintenance Estimator